Barry Suddleson
May 25, 2012
Barry's Obituary
Barry A. Suddleson, 57, passed away May 22, 2012 at his home in Northridge. He was born on October 13, 1954 in Los Angeles to Matt and Judy Suddleson, and lived his entire life in the Los Angeles area.

Barry married Sheri, his high school sweetheart, in 1977 and they share two beautiful daughters, Sarah and Amy.
In addition to managing his own telecommunications business, Barry was a very active volunteer with the American Red Cross Disaster Services for over 40 years.
He is survived by his wife Sheri, daughters Sarah and Amy, father Matt, brother Edwin Suddleson and wife Kim Bader, sisters Cheryl and Bob Shaw, and Debi and Rick Young; eight loving nieces and nephews, and one great nephew, along with a very large extended family.
In lieu of flowers, donations can be made to the American Red Cross online at: https://american.redcross.org/site/Donation
Add or view memories
Memories of Barry
Richard Papasian
Oct 31, 2013
Running a small IT shop in Southern California, I always referred by Panasonic phone clients to Barry - he was omniscient, trustworty and a true pleasure to work with. His presence easily communicated all of that in a short amount of time. And the smile which everyone mentioned was always there. Recently, while trying to reach him for an existing client, we left messages but recieved no response. For some reason, we never thought to search the 'net but 'felt' that something was wrong. Yesterday, my client found out of Barry's passing, called me and we both shared a moment of sadness for a man who so obviously will be missed. I knew he was different than almost anyone else I had worked with many years ago and looked forward to times when I'd call him up and do a job together. Condolences and much luck to all of his family, everyone he left behind. Hey, maybe with Barry in charge of Heaven's phone system, maybe we'll all be able to hear God's messages more clearly :)
Jonathan Levy
Jul 14, 2012
I am so shocked today to hear of Barry's passing. I was simply scanning a summer edition of the Or Ami newsletter and reading about some tributes when I saw Barry's name. I have only known one Barry Suddleson and immediately my heart sunk. I went online and found this site. Now my heart is broken. I met Barry when I moved to Los Angeles in 1994 to help rebuild the LA Coliseum after the Northridge EQ. He was a telecom vendor for Tutor Saliba construction and I was a construction manager for the Coliseum. I was a kid in my late 20's and knew not a sole in California. I met Barry and he was like a big brother - always staying late to help set up our systems, working harder than most, and remarkably always smiling. A few years later work took me up to Oakland, CA and once again on a project with Tutor Saliba as the general contractor and lo and behold who walks in the door one day to set up our systems - Barry. He led with that smile, followed with his wit and left by leaving his number so we could stay in touch. We did for about another two years on and off and then we lost touch. I moved back to LA and opened up my own Construction Management firm in 2001. Opened up shop is Calabasas. Last year, we decided to install a T-1 line and were having problems with XO communications. One day my office manager tells me that a service rep was coming in our office to try and figure out what was wrong. I was skeptical they could fix it, so I came into the office to meet the rep and lo and behold it was Barry. After all these years, he led with a smile, followed with his wit (and great memories of the old days) and gave me his card. We said we would stay in touch this time and I did for about a month with a couple emails but by December 2011 I stopped. Life seemed to take over. As I am writing this and looking at his picture on the page, I realize that I was both one of the lucky ones to have been touched by this wonderful spirit but also one of the unlucky ones for not expanding my relationship away from work and into a personal one. I can only imagine what a great husband, father, son, uncle, and friend he has been to so many of you - - you are so blessed to have had as much time with him as you did and so cheated that it ended so abruptly. I love reading below all of the posts - a man's legacy is reflected by the love shared by his family and friends as that is the true accomplishment of a life well led and fully lived. Start wiring up heaven Barry - we are all on our way and we'll need you to keep things running smoothly and, as always, reliably!
Richard Will Communications, Inc.
Jun 11, 2012
Being another Panasonic PBX Dealer, we would always feel a comfort with Barry at one of our training sessions. Many times what was thrown out at us... would not stick. We'd turn to Barry for interpretation. Like asking the IBM 'Big Blue' we got clarification. Also remembering Barry once many years ago, he called for my help, while out of town. He asked if I could go on a service call, at Beverly Hills Law Firm. His instructions, via cell phones, had me taking a PBX circuit board out service and locating a lithium battery; which he thought if we could reset its power to that board; the system will function normal again. Eureka! It was like remote-control brain surgery by Dr. Suddleson. His intelligents certainly did compliment his heart. Condolences to Barry's family, friends, customers and us phone guys.
Jill
Jun 6, 2012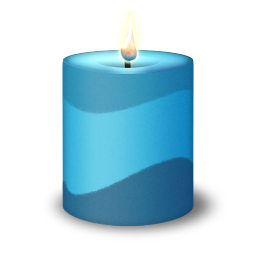 My buddy. my friend, my big brother, my sounding board, you name it. He was always there. I miss you my friend. You gave the best hugs. Thank you Sheri, Sarah and Amy for lending Barry to all of us throughout the years. RIP
Dennis Lew
Jun 5, 2012
I was one of Barry's first supervisors at his father's title company and will never forget the energy and enthusiasm he brought everyday! I was also fortunate to know the Suddleson family through the years and my condolences go out to them, what a wonderful family.
Paul Quirion
Jun 2, 2012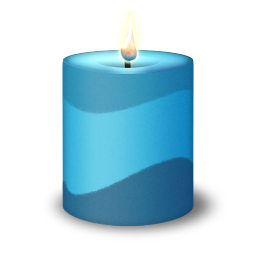 So sad,so young,so talented.
Worked along side Barry at First American...
a computer wiz....
You are in my prayers
Donni Herrmann
May 31, 2012
I've known Barry since Sheri & I met at Mommy & Me classes when our daughters were babies. Since then we've so many happy family memories, of birthday and holiday parties, watching each others' kids. Barry was always a part of it, keeping an eye on things and having fun. He came down at the last minute, to pick my kids up at the doctor's office so I could take the oldest to the hospital for emergency surgery. He was a loving husband father and son, and a great friend. My heart goes out to Sheri, Sarah and Amy, and his whole extended family. He will be sorely missed.
Edwin Suddleson
May 29, 2012
We took a road trip to Spokane, Washington to attend my cousin Steve's graduation. We left on an impulse on the spur of the moment. It was the best time I ever had with him. We laughed the whole 1,200 up and back. And we had a great time with Steve, Gail, Joan, Jerry, Grandpa Fred, Grandma Pearl and the gang. Gonna miss ya brudda!
Diana Smith
May 26, 2012
I worked with Barry over the past several years, but never met him in person. He was always our go to guy in the area and was always able to take care of the customer and make them happy. His work and dedication was always appreciated. I will miss working with him. My sincerest condolences and thoughts to his family.
Carter Williamson
May 26, 2012
I met Barry a few times in the past several months and worked with him on some projects at Panasonic and he was great, happy, real nice, down to earth guy. RIP Barry.
Hermes Vargas
May 25, 2012
We are deeply saddened by Barry's passing. I remember all the good times we had at dealer meetings. We will miss him. Barry, may you rest in peace .
Brad James
May 25, 2012
I had worked with Barry off for many years, he lived 10 miles from me.....but we never met. The downside to the technological world in which we now live, I guess. I was shocked by his sudden passing. I must confess, I feel cheated that I did not have the orpportunity to know him better. I was there by phone or email whenever I could be of assistance. He was a very kind man. A straight shooter who only wanted the best for his clients. He will be missed.
Dené Davis
May 25, 2012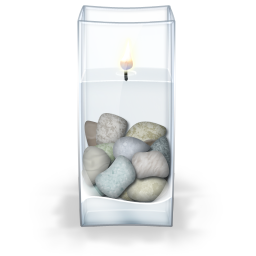 Barry started out as a client and quickly became a dear friend. His heart was big like his personality. I have so many fond memories of him. Like how he would show up with tools ready to do little things around my business because I needed help during a tough time. Once he misunderstood my squeaking voice ( due to illness) on the phone for what sounded like hysteria. He kept asking me where I was.. while he quickly gabbed his keys and made sure he had cash and was on his way to help me, where ever I was, for what ever reason. When I figured out the misunderstanding and cleared it up, I got so emotional because I was so very touched by his protectiveness. He loved his family so much and if you knew him for 10 minutes you knew how important they were to him. I shall miss him deeply. There are many folks who use to run in to him at my business and joke with him who asked me to share with his family their condolences. His impact on those he touched was so great, his loss can not be measured, he set the bar very high for a giving heart I shall miss him. Much love to the Sheri his wife he so intensely loved and to Sarah and Amy the lights of his eye.
Jim
May 25, 2012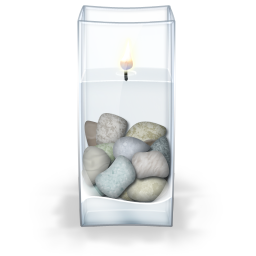 Barry is a long time friend who will be deeply missed but will leave me with innumerable memories. He is also responsible for so much in my life because of his insisting on my meeting Sheri's roommate so many years ago I met my wife.
Susan Scalise
May 25, 2012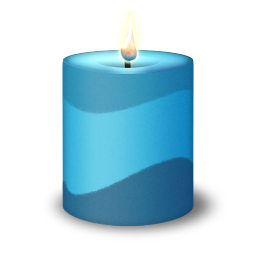 Barry was a great guy and friend. I am deeply sadden to hear of his passing. My heart goes out to his family. I will miss him alot, he always was there for me when we had problems with our phones he took great care of us. As a friend he was even better! Love you Barry will miss you so much.
Mark Balsama
May 25, 2012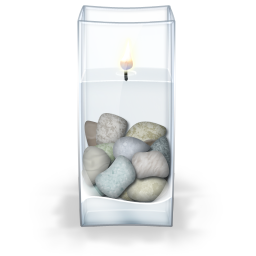 In Yiddish there is a word for Barry and that word is "mensch". Barry was an overall "good guy", unselfishly sharing of himself with anyone he came in contact with. As the former National Group Manager for Panasonic Communication Systems Division, I could always count on Barry for his willingness to share his knowledge, his cooperation and helpfulness with our business; often with little or no notice and not expecting anything in return. As Gary Tinnes, so thoughtfully recollects of his very personal 20 year relationship with Barry, in his Memory below, he was truly one of our best dealers, business partner and a true friend. I too am sorry to hear of his young passing, and extend my sincerest condolences and thoughts to his family. Rest in peace, Barry
Len Unkeless
May 25, 2012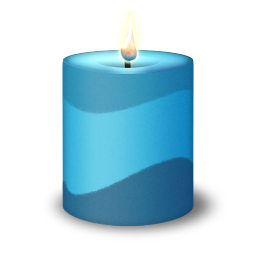 Barry was a standard, a reference, a constant. He was the go-to guy for so many of us in the telecom business. Always ready to answer a question that we couldn't figure out or drop what he was doing and step on to our jobsites and help us fix one of those nagging problems that occurs from time to time, Barry was there for us. He was one of only two people that I could trust to handle my business when I had to leave town.

With his passing, there's a great vacuum in our midst. It will be very hard to make up for this loss. Barry leaves behind some very big shoes to fill. I hope the rest of us are up to the challenge.
Bruce Falkenberg
May 24, 2012
I remember Barry at the trade shows. He was always thinking about the customer's needs. May he rest in Peace!
Gary Tinnes
May 24, 2012
Barry was certainly a sterling individual ... energetic, insightful, knowledgeable, caring and sharing. I came to know him well as a business associate during more than 2 decades as regional sales director of Panasonic Company Communication Systems Division. Barry's insightful feature knowledge of a wide variety of telecom products was very helpful to our Japanese factory representatives over a long association. He was frequently asked to meet with our engineers to offer his advice how to best meet consumer needs, and always accommodated their schedules to share his knowledge. When potential end-users of our BTS products requested referrals of competent installers, it was always with great confidence that Barry was included on our short list of local dealers focused on true customer satisfaction. Personally, I think of him whenever I see a mid-90's Chevy Impala cruising our Southern California highways. His black Impala fit him to a "T". It was fortuitous as I read a story in today's LA Times that Barry's name was listed in the obits right under the conclusion of the story. I am sorry to hear of his young passing, and extend my sincere condolences to his family, friends and close associates. Surely such a fine man will be missed by many. Rest in Peace.
Jennifer Oberlander
May 24, 2012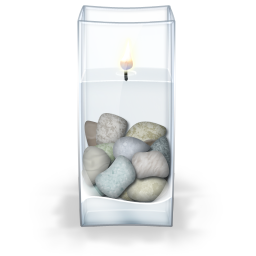 Barry is my cousins husband. But that is not how I viewed him he was like a Uncle to me growing up (due to the age difference in our family). One of my fondest memories is him putting me on a horse for Sarah's birthday and riding down Bubbe and Papa's street even though I was scared. But after I did it I loved it. I will miss his sense of humor and his love for his family.
I will always cherish the memories of Hanukkah and Passover's at his house.Him playing Reggae Passover music or always telling us where Papa would hide the afikoman. Our trips to Paradise Cove in the summer and so much more.
My heartfelt condolences to my cousin Sheri and second cousins Sarah,Amy and the rest of the Suddleson family.

Jill Hopper
May 24, 2012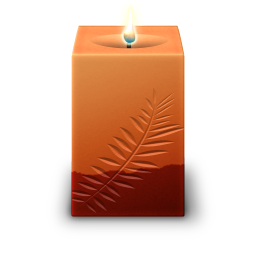 The world is a much smaller place without Barry's big heart, personality, and sense of humor. My most heartfelt condolences and prayers to Sheri, Sarah, Amy and the entire Suddleson family.
Glenda Allen
May 24, 2012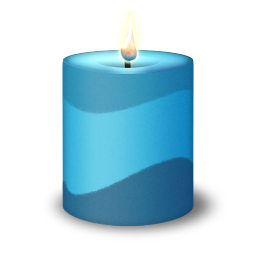 I work with Cheryl Shaw; my deepest condelence goes out to the entire family.
Brenda Roter
May 24, 2012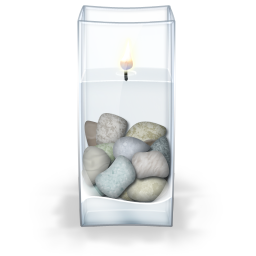 Ted and I are saddened to hear of Barry's passing. Our heartfelt sympathy goes out to Sheri, Amy, Sarah and the rest of the family.
Tony Lloyd
May 23, 2012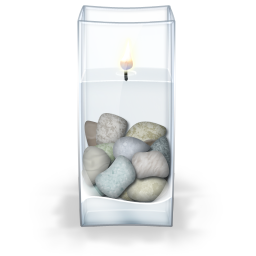 I worked with Barry on many projects over the last 2 years. Most of our talks happened late at night into the wee hours of he morning when both of us were either slap happy or grumpy. I will miss our talks whether it be about work or just BS. Thanks for being a great guy.
Photos & Videos of Barry
Videos
Loading...
Photos
Loading...
Healing Registry
Services & Events
No Visitation Info
Service

Friday, May 25, 2012

2:00 PM

Mount Sinai Simi Valley
6150 Mount Sinai Dr
Simi Valley, California 93063


Kamenir Chapel


Map & Driving Directions
Subscribe to updates
To receive email notifications when a new memory or photo is added to Barry's online obituary, please enter your information below.
Barry's Monument
Loading...
Services & Events
No Visitation Info
Service
Mount Sinai Simi Valley
May 25, 2012, 2:00 PM
+