Roger Bernhoit
May 23, 2012
Roger's Obituary
Died May 21, 2012
Laid to Rest May 23, 2012

My dad was a very simple man, and didn't deserve this. He was an honorable man, who lived a very simple life. His suffering over the past 15 months with this terrible cancer was awful, and my dad was fighting till the very end. I have never seen someone so brave go through all this from surgery to chemo to radiation to being poked continuously he went out fighting as hard as can be. My dad was born in 1939 in Poland and was evacuated out of Poland to Russia during WWII with his parents; his father went to jail during WWII as he was trying to sell goods on the black market for his family to pay for food. He spent 5 years in jail. His mother was named Malka, and his father Jacob. My dad has two sisters, Gila and Cipi, he also had a brother who died at a very early age due to pneumonia. Following, WWII, My Dad's family moved back to Poland, in the 1950's my Dad moved to Israel, and remained their for many years and worked in finance for Ford Motor Corporation. My dad married my mom in 1966. In 1970, one of his greatest moments of his life would happen when his son Shlomi Sean Bernhoit was born. My dad and mom decided to leave Israel and move to America with a brief stop in New York City. When my dad moved to Tarzana, CA. he started working in finance in the signage industry, and started moving his way up to senior level finance positions. I remember one great moment from the 1970's when my dad took me to see the James Bond movie Moonraker, I remember that day so clearly that we went to 2 movies back to back that day Moonraker, and Superman. We ended up watching Moonraker multiple times at the theater. We both loved James Bond Movies. Going to movies was something we greatly enjoyed together. My dad also showed me how to build Legos, which we loved doing together. In 1983, his second greatest moment would happen, when he saw his son Shlomi Sean Bernhoit get Bar Mitzvah. Later that year I decided to change to start using the name Sean, and my dad started using the name Roger, of course resembling our fondness for James Bond Actors "Roger Moore", and "Sean Connery". In the 1980's my dad became the CFO/Controller for Astro Arc, a metal company based in Sun Valley, CA. One of our favorite moments together of the 1980's was my dad getting my first computer a commodore 64, and showing me how to use the computer, this would be a trait that would live on with me to this date, and instill my career in computers and finance. Later in the 1980's he would employ me, at Astro Arc, dealing with engineering drawings, that was a great moment in our lives together, as it was true bonding of us going to lunch together everyday, and riding to work together each day over the summer, true father and son bonding. Our favorite thing to do was to listen to KCRW in his truck. Yes, my dad had a ford truck that his work gave him to drive. My dad instilled on me that it was important to work, and be committed to do your job. My dad also did boy scouts with me and went camping with me multiple times, a really cool experience, that I can remember. Even though my dad couldn't swim, he loved in the summer to hang out at the pool, and for us to play ping pong together. My dad finally bought his 1st house in the 1980's, the house he ended up dying peacefully in. This house would be a great house for us to bond together with me doing homework, to building model cars and airplanes, I remember my dad would love to paint the models while I would glue them together. My dad would also continue to buy me more advanced computers over the 1980's and teach me how to use them from writing basic to playing games. We loved playing Atari Missile command together. We also started going to Amusement parks also in the 1980's he loved the Log Jammer at Magic Mountain and playing the water gun game, and tic tac toe to help win me stuffed animals. In the 1980's, my dad was very proud of me graduating high school, and continuing onto college with a degree in finance similar to his career. As a graduation gift, my mom, dad, and I went to Italy together, it was a great moment that I can remember, when we even walked a little up to the Tower of Pisa. We went to Florence, and Rome together. Both my dad and I loved history, both with remembering timelines, and learning about numerous historical topics. We also loved looking at pictures of airplanes, we loved going to the military air show in Van Nuys, CA. My dad loved building things with Plexiglas and acrylic, and we built some models together with Plexiglas to make some cassette cases. In the 1990's, my dad was very proud of me that I would finish university, and he gave me my first job out of school doing finance for a telecommunications company. It was another bonding experience where we went to lunch almost everyday his favorite and my favorite was Gaucho Grill, we loved the Gaucho Salad. We rode to work everyday, for almost 3 years. Of course when you work with your father, there are ups and down, but I loved my dad at the end of the day. This was also the time when my dad taught me a little about trading stocks. While I was working with my dad during the day, I was also completing my MBA, and studying at home. My dad loved the fact that I was very driven. Once completing my MBA, I left my job with my dad, and started working in the corporate world. It was in 1996 on the way back from Vegas with my parents, that I met the love of my life. I got engaged later that year, and my dad's 3rd greatest moment that year was he found the love of his life while walking in the park, his true love, who would be with him till the end Nelly Bernhoit. My dad was very proud to see me get married in 1997, but one thing he forgot to do before the wedding was get a haircut as his hair was very poofy. I remember it blowing all over the place prior to the wedding during picture time, and the pictures prove it. I was so proud of my dad when he got married to Nelly in Las Vegas, it was a great moment in his life, and he was emotional about it, my dad was not very emotional but he was so happy to marry the love of his life. Nelly and my Dad really shared a great life together from buying their dream home together in Las Vegas, which he went to visit 3 weeks ago, but knew he would never live there due to his cancer. His last trip of his life would be in Vegas. They also went on multiple trips together all over the world to Italy, Peru, Israel, Hawaii, Las Vegas, and the Caribbean. He had a blast together with Nelly, and loved holding her hand. They were true soul mates. His final greatest moments of his life was becoming a grandfather, and seeing the birth of his grandchildren Logan and Mia. The kids brought my dad a lot of joy in his life. He loved watching Logan build Legos, and Mia give her dance performances. Because my dad showed me how to build Legos and watch James Bond movies those same qualities, I transcended to Logan. He was always happy to watch them no matter the moment. One of the happiest nights of my life with my dad was at my 40th party, it was so much fun. The last movie my Dad, Logan and I saw together was Real Steel, and let me tell you my dad was made of steel to go through this. My dad's life in the past 15 months was terrible, something I wouldn't wish on my enemies, from surgery, to chemo treatments, to trying to find new methods for curing his disease, to going to potential treatment centers, he tried everything. He knew from the very beginning this type of cancer was very difficult to cure but he went fighting to the very end. There were good times over the past 15 months as a family, from trips Nelly, and my Dad took like their last big trip to the Caribbean over New Years to his sisters coming out from Israel, and spending some quality time with the family one last time. We also had thanksgiving together, Passover together, and other events we shared including various other parties. At the very end, my dad tried but the cancer won unfortunately, I was glad to spend our last few days together, from the kids visiting him, and making picture posters, to recording his voice for me to play at Logan and Mia's Bar and Bat Mitzvahs. All I can tell you is he wants everyone to be Happy. We also got him a birthday ice cream chocolate cake, which he ate and blew out the candle remarkably. Once he finished the cake, he looked at the pictures and said I love Mia, I loved Logan, I love you. It would be some of his last words before Sunday the day before he died. On Sunday, we decided to move him to his hospital bed so he could potentially be more comfortable, I carried him as well as Nelly and her family, as we put him on the hospital bed, he started saying the words too many times. I then said to him I love you and he repeated I love you and said too many times. His last dying moments on Monday were with my hand holding him, and my head on his heart listening to his final heartbeats until no more, it was a surreal experience, something I will remember for the rest of my life. I am glad I got to spend these final moments with my dad.




MY dad was an amazing simple person, forgiving, compassionate, and with a sense of humor. I promised my dad the Bernhoit name will continue on now with me, and Logan as he becomes an adult, and gets married one day and has children of his own, hopefully naming his first born son Roger. Dad, I love you from the bottom of my heart, we may have had our ups and downs but you were still my father, I loved you every day, and you went to soon. We promise to take care of each other, and Nelly. My dad is survived by his Son-Shlomi Sean, Daughter in Law-Sarah, Wife-Nelly, Grandkids-Logan and Mia, and Sisters-Gila, and Cipi. May you rest in Peace now with no more pain, holding your parents hands Jacob, and Malka, and your brother walking around the park, waiting for others to join u in harmony.


Love your son, Shlomi Sean Bernhoit
 

Add or view memories
Memories of Roger
Sean Bernhoit
May 24, 2012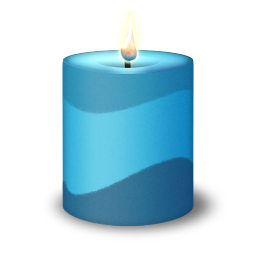 Dad you are no longer in pain, and resting with your mother , father, and brother. I will miss you dearly. Its hard to imagine that you are gone from our lives. Love, your Son
Photos & Videos of Roger
Videos
Loading...
Photos
Loading...
Healing Registry
Services & Events
No Visitation Info
Service

Wednesday, May 23, 2012

2:00 PM

Mount Sinai Simi Valley
6150 Mount Sinai Dr
Simi Valley, California 93063


Kamenir Chapel


Map & Driving Directions
Subscribe to updates
To receive email notifications when a new memory or photo is added to Roger's online obituary, please enter your information below.
Roger's Monument
Loading...
Services & Events
No Visitation Info
Service
Mount Sinai Simi Valley
May 23, 2012, 2:00 PM
+