Ruth Goodman
May 4, 2012
Ruth's Obituary
Ruth Goodman (83), Passed away on April 29, 2012. Beloved mother of Merrily Ely-McGregor, Scott Goodman (Victoria) & Ricky Goodman (Cheryl). Bubbie to Lorin & Tarin Ely-McGregor, Justin, Natalie, Evan, Madeleine & Jakey Goodman. Big-Bubbie to Milo & Penelope. Always authentic, always generous, always humorous.
A proud resident of the Jewish Home for the Aging, expert at Pan & Bingo and ardent collector. She loved carnations, but please consider a contribution to the Jewish Home for the Aging.

Memorial will be held at Mount Sinai, Hollywood Hills, Friday at 1:00pm


Add or view memories
Memories of Ruth
Debbie Singer
May 4, 2012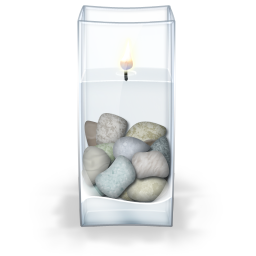 Dear Merrily, Scott, Rick and family,

My thoughts and prayers are with all of you. Your Mom was a beautiful woman. I still remember when we were all little kids and how much fun your Mom was. She always had an inner as well as outer beauty and she broght joy and happiness to all around her.

I was fortunate enough to come down from British Columbia to visit a few years ago. Katie, Frieda and I went to visit your Mom and we had a blast.

Her beautiful soul will continue to be with us all.

Take care and be well................Deb
Julie Frey
May 3, 2012

I was fortunate to know Ruth because she's my BFF's Mommy. Merrily and I would take road trips out to the Valley for visits, shopping and lunch. Everyone at the complex knew Ruth - she was such a ray of sunshine - singing in the halls and stopping by every other room for a visit and introductions. She was so proud to introduce her beautiful daughter to everyone!
I got a giggle out of the part in the obituary that she was an "ardent collector". Those who have visited Ruth know that's an understatement! Bless her unselfish heart for always wanting to have something to give her kids, grandkids and great-grandchildren when they came for a visit - whether it was something she made in Crafts, won at Bingo or (heaven forbid) something she brought home from the dining room!
Ruth was a beautiful person inside and out who gave freely and unselfishly (plus she was entertaining and quite a character!). She has definitely left her mark and many fond memories for us to reflect on with great respect and love. We'll miss her.
Lynne Kielty
May 2, 2012
My most memorable moment with my Aunt Ruth was during a difficult time in our family's lives. I went to stay with Aunt Ruth and Uncle Don for a few days and when I walked in, Ruth wrapped those loving arms around me and said that the loved me and would always be there for me. She enveloped me in pure love and I will never forget it. It is a memory that I have not shared with anyone until now but want everone to know that her love was pure.
Photos & Videos of Ruth
Videos
Loading...
Photos
Loading...
Healing Registry
Services & Events
No Visitation Info
Service

Friday, May 4, 2012

1:00 PM

Mount Sinai Hollywood Hills
5950 Forest Lawn Drive
Los Angeles, California 90068


Mount Sinai Chapel


Map & Driving Directions
Subscribe to updates
To receive email notifications when a new memory or photo is added to Ruth's online obituary, please enter your information below.
Ruth's Monument
Loading...
Services & Events
No Visitation Info
Service
Mount Sinai Hollywood Hills
May 4, 2012, 1:00 PM
+