Gerald Labgold
May 1, 2012
Gerald's Obituary
LABGOLD, GERALD
November 7, 1925 - April 27, 2012
Loving husband, father, grandfather, great grandfather, uncle, friend & motocross fan. He was born in Cleveland , Ohio and moved to California at age 6. He was married to the love of his life Ruthie for 61 years. He worked hard, loved life, and was most proud of his greatest achievement, his family.
He is survived by his wife Ruth, son Rick, daughters Robbin and Lori (Robin), grandchildren Tiffany (Jeff) and Jason, great grandchildren Logan, Megan and Bailey. He will be truly missed!
Services (today) Tuesday May 1, 2012 at 2:00PM
Mount Sinai Memorial Parks and Mortuaries - Hollywood Hills (800)600-0076


Add or view memories
Memories of Gerald
Joe Moore
May 2, 2012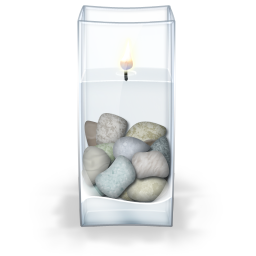 First of all, though we are no longer close and our relations are strained, my thoughts and prayers go out to the entire family. I loved Jerry Labgold. He was a great, great person, a lot of fun! He was invigorating to be around and his presence alone was infectious, you wanted to be around him, I wanted to be around him. I enjoyed hanging out with him especially the Motocross races. My greatest memory of Jerry was that next to my father he was the greatest dad I have ever met. When I flew from a film shoot in Chicago to Colorado to see his son Rick Race Motocross at a vintage event in Steamboat I thought he was going to Crap in his pants. I cannot forget that moment. He made me feel like family. I will never forget that wonderful Smile of his, that energy of his, the love of life he had. A best friend to his son Rick. You could not want a better dad or friend, he was all of that. He was the best in my little world! Godspeed Jerry.
Photos & Videos of Gerald
Videos
Loading...
Photos
Loading...
Healing Registry
Services & Events
No Visitation Info
Service

Tuesday, May 1, 2012

2:00 PM

Mount Sinai Hollywood Hills
5950 Forest Lawn Drive
Los Angeles, California 90068


Tanach Chapel


Map & Driving Directions
Subscribe to updates
To receive email notifications when a new memory or photo is added to Gerald's online obituary, please enter your information below.
Gerald's Monument
Loading...
Services & Events
No Visitation Info
Service
Mount Sinai Hollywood Hills
May 1, 2012, 2:00 PM
+