Wilma Marine Braun
April 27, 2012
Wilma's Obituary
Wilma Marine Braun
1934-2012
Mother, Wife, Artist, Friend
Wilma Braun passed away on 4/25 shortly after bypass surgery.
She was born in the Bronx to William and Claire Marine. She moved to Los Angeles in the 1940's and is an alumnus of Fairfax High school. She amassed a large circle of friends during her lifetime who deeply appreciated her loving generosity, level-headed advice and sarcastic wit.
A life-long lover of chocolate who thoroughly enjoyed life, Wilma is survived by her daughters Alison and Stacey Braun and by her brother, Erwin Marine.
She will be joining her late husband Stanley on a tour of whatever happens next.
We love you very much and will miss you greatly, Mom!

Add or view memories
Memories of Wilma
Karen Block-Bordeleau
May 15, 2012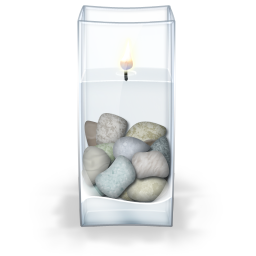 Wilma always made all she touched smile. We worked togetehr for years, at Fairfield School. As of recent we only communicated through email and snail mail. Today I was shocked when the birthday card I sent Wilma was returned.
Wilma always had a spunk I admired.....she always said it like it was. No matter what, Wilma would drop me an email here and there, just to ask how I was and alwys included my parents and daughter.
You will be missed by many. Say hi to Stanley~
With love, may you rest in peace....
Karen and Brittany Block-Bordeleau
Lisa Feldman
May 9, 2012
WIlma was a bright star that shone everyday at Fairfield School. Her positive attitude and sense of humor made students, teachers, and families love her. It's been years since I've seen her and years since we were all together in the glory days of Fairfield but the memories are everlasting. Rest in peace Wilma with your beloved Stanley.
Susi and joe g
Apr 26, 2012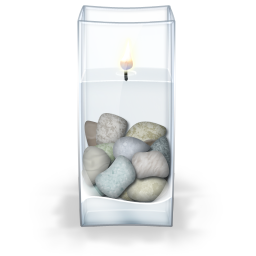 Our first encounter was at the carpet store picking out flooring for our homes which were being built 23 years ago. The next time we saw them was when Wilma was standing in front of their garage looking at wall to wall / floor to ceiling of boxes. Whoever knew we were across the street from each other! Well that was the beginning of a beautiful and close friendship which joe and I will always cherish. Her smile lit up the room and neighborhood and her laughter was contagious as it was such a happy one. She spoke of Stan, whom we fondly remember him saying "have I got a story to tell you!", her 2 girls, Alison and Stacy, whom she spoke of with such love and pride. And of course her love of dogs and cats! She was never without one! I still remember her telling us about the missing bars of soap from their house before they moved here. The mystery was finally solved when they watered the back!!!! It was full of bubbles!!! Their dog apparently thought soap was tasty! Well up went the bars of soap!! There are so many other happy goofy memories. She would always call or email or ring our doorbell with her cute "help" to fix things for her. She was Joe's tootsie roll pop gal as she would leave him a bag here and then. Wilma will always be remembered for her smile, laughter, zest for life and her heart of gold!! God Bless You Wilma and you will always be in our hearts!! We love you! "your kids across the street" Susi and Joe
Photos & Videos of Wilma
Videos
Loading...
Photos
Loading...
Healing Registry
Services & Events
No Visitation Info
Service

Friday, Apr 27, 2012

1:00 PM

Mount Sinai Hollywood Hills
5950 Forest Lawn Drive
Los Angeles, California 90068


Mount Sinai Chapel


Map & Driving Directions
Subscribe to updates
To receive email notifications when a new memory or photo is added to Wilma's online obituary, please enter your information below.
Wilma's Monument
Loading...
Services & Events
No Visitation Info
Service
Mount Sinai Hollywood Hills
April 27, 2012, 1:00 PM
+