Nicolas Faigin
April 26, 2012
Nicolas's Obituary
Nicolas Faigin

Services will be held at 1pm on Thursday, April 26, 2012 in the Mount Sinai Chapel

Add or view memories
Memories of Nicolas
Krista Hubbard
May 20, 2012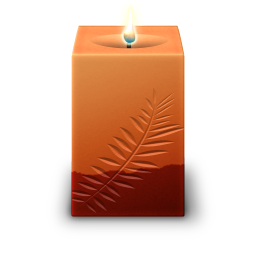 I met Nick when I still lived in California. After I moved back to Oklahoma we stayed in touch and every time I would visit California I would stay with him ... except this last time... If I would have known that he was going to be gone 2 weeks later and that was my last chance to see him again I wouldn't have changed what i usually did... he was a huge part of my life and I am going to miss him so very very much! I was trying to get a hold of him to let him know I was coming out for another visit and that is how I found out he had passed. It took this long for me to find out. We both would get busy from time to time so we would go weeks at a time without actual communication but this time was different. I noticed he hadnt even posted stuff on facebook so today I went onto his page to see what is going on, I was wondering if he was posting and I just wasnt seeing and was going to email him about my coming out since I couldnt get a hold of him via Phone. Then I found out and I am still in shock! I'm thinking about poems he wrote that he said I inspired our conversations and the great enjoyable times I had spent with him. He was one of the few people I called my friend. I miss you so much Love you xoxoxox
Jackie Pivo
Apr 26, 2012
You were a very talented musician and although I have not seen you since Birmingham days, I remember you fondly. I will always remember you for your love of music especially Cheap Trick. You will always be forever young to me jamming in Erik's Densmore house on a Saturday afternoon with your good friends Steve, Erik, Kenny and whoever else would show up to play or watch.
Jon Effron
Apr 26, 2012
Such a wise and witty soul.

A friend back at Birmingham High School. He always made me laugh . . .

Very touching to read through the messages here, and on Facebook. He sure touched many people. And, was loved by all . . .

Peace, my brother.
Trina Lance
Apr 26, 2012
Nick was a gracious and kind man who made you feel as if you'd known him longer than you had. He really took an interest in others and actually listened when they spoke. He helped me find music that was unfindable through normal means. So smart and always good company. The world is a little poorer for his departure.
Jon Kevin Mathews
Apr 26, 2012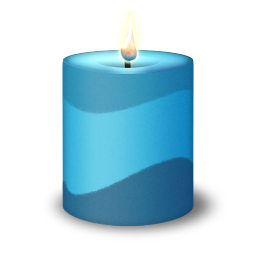 I remember doing the talent show in 9th grade at Mulholland jr. High.I remember Dennis and you Steven doing "I'm a California Man" and hanging backstage during rehearsals Nick was a cool guy to hang with I wish I'd gotten to know him better. Rest well Kev
Laurie Hill-Crosbie
Apr 26, 2012
Nick was always fun and made me laugh every time I saw him. God rest his soul.
Steve Wagner
Apr 26, 2012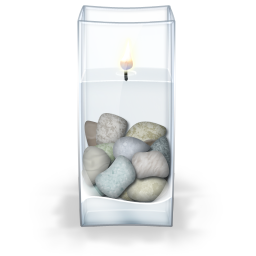 Nic was my best friend in junior high and into high school. Our friendship was one of love for rock and roll, playing in bands and tons of in-jokes. Like Janet Delahoussaye (who commented below), I too will never forget the sound of Nic's laugh. I don't believe that death is an end for anything but the body, so I am sure that the person we love and knew will again bring laughter and aesthetics to this life again soon.
Renee Groman
Apr 25, 2012

Remembering Nick from Jr. High and High School with him and Steve and Dennis Reece loving Cheap Trick...Rest in Paradise!! I will make sure there is a moment of silence if possible at our 30 yr. High School Reunion.
Aggie
Apr 25, 2012
----Original Message-----
From: Nick Faigin
To: Aggie Ariola
Sent: Sat, Jun 19, 2010 3:19 am
Subject: On Leaving

Hey

I'm really bummed out that you're leaving. I just wanted you to know.

I'm your biggest fan and you're my bestest
friend. That said, I hope you know by now that I support you 200%.

Lemme know where you land. I might just have to visit and drag you to the Lower East Side.

Luv ya always
Nick
--------

Take care Nick. Will never forget you.
Janet Delahoussaye
Apr 24, 2012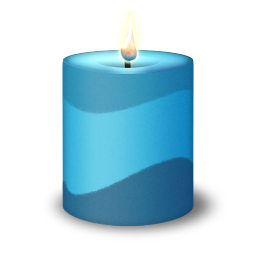 I'm truly blessed to have 18 years worth of wonderful memories of Nick. I will never forget the sound of him laughing. We had a lot of fun together. My buddy. xo
Photos & Videos of Nicolas
Videos
Loading...
Photos
Loading...
Healing Registry
Services & Events
No Visitation Info
No Service Info
Subscribe to updates
To receive email notifications when a new memory or photo is added to Nicolas's online obituary, please enter your information below.
Nicolas's Monument
Loading...
Services & Events
No Visitation Info
No Service Info
+