Ira Friedman
April 22, 2012
Ira's Obituary
Obituary will be available soon.
Add or view memories
Memories of Ira
Angie Espinosa
Jan 4, 2013

I Agree to all what the other patient said. There is no one like Him! He delivered my 2 boys and he will always part of our lives. Such a good Doctor. We moved to Monrovia and I was looking for a doctor close to home but I end up going back to him! So sad! I just heard today when I called to make an appointment:( If I knew I would attend the funeral. I can't help but cry. May he rest in peace. We will truly miss him. I just say a prayer for him.
Kathleen Dawson
Oct 19, 2012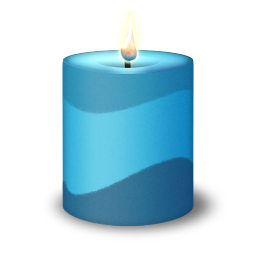 i just heard of Dr. Friedman death and the tears can't stop flowing. He has been my Dr. for 34 years. He has delivered all 4 of my children. I moved to the San Bernadino county 19 years ago but still made the drive twice a year for my check ups .I even drove to Valley Presbyterian Hospital to get my mammograms so he could get the results right away. He was worth every mile it took to get there. I even made the trip out there during my last two pregenancy because there was no one else in this world that I would have delivered my children but him. I remember when I was delvering my third son. I had been in labor for a while and all of a sudden my son wanted to come into the world and Dr. Freidman was sleeping down the hall(its was 2:30 am). When he came in the baby was already crowning and nothing was ready and he kept saying, "Pant Kathy Pant!!" He was the only one I let call me Kathy. Another thing I loved about him was If he felt something strange during your exam or saw something he didn't like he would have you get check right away.He was the best Doctor ever and will truly be missed by everyone. I am so very sad that I didn't know about his funeral. I would have stopped everything to be there. I sure that all of his patients will agree that there is no one like Dr. Friedman and if you were blessed to have him for your doctor you knew you were in great hands. I cant express in words how much I will miss him. It is going to take a while for me to get over this shock. As I write this the tears keep getting heavier and heavier. My thoughts and prayers are with his family. I hope they know that he was a wonderful man and an outstanding Doctor. He will never be forgotten!
Carol Fox
Sep 22, 2012
Hearing of Ira's death was a tragic day for me. He was one,of the finest doctors I've e er known. During the more than 40 years I knew him, he always impressed me with his wry sense of humor, his intelligence, his laid-back attitude, and his willingness to listen. The respect he showed to Anita and Shelly was greatly appreciated.

During my last visit he mentioned his high blood pressure, and joked that the best way to stay healthy was to avoid doctors!

I will miss him and his staff more than I can say.
Rosemary Castaneda
Jul 23, 2012

I write this message with tears in my eyes.. I just heard the news about Dr Friedman. He has been my OB and Gynocologist for the past 18 years and delivered 2 of my children.. No one can possibly replace the warmth and comfort this doctor gave through the years. He always made me feel safe and well taken care of. I remember when i was in labor with my daughter in 1999. I was 24 years old, and went into labor in the wee hours of the morning. Doc hadn't arrived yet and the baby was ready to come out. I was being wheeled into the delivery room and i will always remember shouting for Dr Friedman down the hall cause i didnt' think he was there yet and i knew this baby was coming out.I didn't want to be put in the care of a strange doctor for my delivery.. I was yelling at the top of my lungs for Doctor Friedman..And all of sudden he says "I'm here honey!! HERE I COME" All i could say was thank you lord, thank you lord, thank you lord, and once i heard his voice i knew everything would be fine. Me and my baby were in good hands..Dr Friedman was a beautiful soul. And i know the Lord up above welcomed him home with open arms..
Leslie Chudnoff
Jun 26, 2012
Dr. Friedman was my favorite doctor. I was his patient for the last 14 years. He was kind, compassionate, and caring. He had a wonderful sense of humor, and it was obvious that he truly cared about his patients. His first question at every appointment was, "So how are the horses?" My family will miss him very much and I know we will never find another doctor like him. He was such a lovely man.
Linda Lynch
May 4, 2012
Dr. Friedman was such a wonderful doctor and just a very caring and compassionate gentleman. Over the past 39 years, he deiverd my 3 children and 5 grandchildren. Our family will truly miss him and will always hold a special place in our hearts for him. He will never be forgotten.
Sara Paske
Apr 25, 2012
Dr. Friedman will always have a special place in my heart, he delivered 3 of my children; when my first born daughter passed away, he was there for me to comfort me and tried to help me during that difficult time. He truly will be missed.
Desiree Arriola
Apr 22, 2012
I love his positive outlook and how he makes you feel better after hearing some bad news about my pregnancy. Also, I love his natural sense of humor and how he makes us laugh during labor and delivery making us feel comfortable. We will truly miss you dr. Friedman. You hold a special place in our hearts.
Isabel Medina
Apr 21, 2012
Dr. Friedman such a joyful person. Always humming always smiling always happy. Such a great sweet and loving man. Dr. Friedman you will be missed.
Elma Garcia-Cannavino
Apr 21, 2012
Ira and I are both horse lovers along with Judie and my husband Jim, Ira said, "Elma, we are born with the horse gene. That's just the way it is!" I"ll miss him and will always have fond memories of talking horses, dogs and laughing together.
Lisa Corral
Apr 20, 2012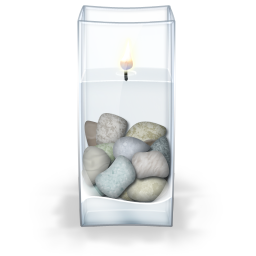 I always enjoyed our personal talks during my visits to him! He has a special place in my heart! He delivered all 3 of my kids. I loved his sense of humor, especially when he had to deal with me being neurotic prior to my deliveries!
Photos & Videos of Ira
Videos
Loading...
Photos
Loading...
Healing Registry
Services & Events
No Visitation Info
Service

Sunday, Apr 22, 2012

2:00 PM

Mount Sinai Simi Valley
6150 Mount Sinai Dr
Simi Valley, California 93063


Kamenir Chapel


Map & Driving Directions
Subscribe to updates
To receive email notifications when a new memory or photo is added to Ira's online obituary, please enter your information below.
Services & Events
No Visitation Info
Service
Mount Sinai Simi Valley
April 22, 2012, 2:00 PM
+