Suzanne Krull Spruyt
July 30, 2013
Suzanne's Obituary
Obituary will be available soon.
Add or view memories
Memories of Suzanne
Nikki jones - Suros
Aug 1, 2013
I just want to say , I did not know your loved one , but I work at Mount Sinai , the lovely friends as I greeted while parking your guests & great friends spoke of so much love of Sussane . I was taken by a friend Carol who gave me a hug . So many friends that showed so much love for her . I wanted to share this with u . I was so touched . My blessings to you & your family . Nikki jones @ mount Sinai ( parking attedent )
Trish Haight
Aug 1, 2013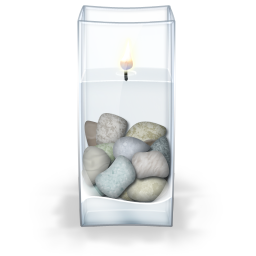 I met Suzanne at AADA in Pasadena and spent 3 years in the depths of emotions with her, expressing them through all the roles we played. We became fast friends both in the academy and out. We were best of friends then--exploring anything we could. I loved that about her....full curiosity and joy in everything and everyone. Life continued to move after AADA and our lives kept moving as well, weaving in and out of each others paths, we kept finding each other at just the right moment. On June 11, 2013 at 11:47:12 am, I received a voice message from her. She was excited and couldn't wait for us to reconnect. Her voice the same as I always knew. (I still have that message). I called her back, I said "Suzanne....", she said "Trish"...and then we laughed for next few minutes. Our laughs were having the first part of our conversation and were the same as whenever we reconnected. Through them, the memories finding their way of reconnection so that we could share the new stuff that was happening. She shared about Peter and Harper. I couldn't wait to meet them because her joyfulness poured out when she spoke of them. We ended our conversation saying let's see each other in July..."can't wait to see you" we both expressed with laughter. The tragic loss, the shock that followed breaks my heart alongside my gratitude for us somehow reconnecting before she left. To all those who have been constant in her life, their profound sharing about her at the service on Tuesday...as well to all those her life has touched, my heart wraps you all in warmth and care. Suzanne....I love you.
Darren Ewing
Jul 30, 2013
Words fail me. I loved and admired her without end. She made everyone around her better just by being there...another angel home.
Lisa glucksman
Jul 30, 2013

I started working at Kate Mantilini 20 years ago. Some of the first people i met while working there was Suzanne. In addition to Suzanne, was her very dear friends Andrew, steve, and Erin.
Working with that group was amazing! I could hardly catch my breathe, because they were all so funny!!! And such great friends to eachother.~ not sure how great the service was, but the laughs and good times were priceless!!
A few years passed and Suzanne and i found ourselves in the same acting showcase. At the end of the show i asked all the actors-"who wants to meet my agents"? I had only one taker...Suzanne! So i introduced her to my William morris agents who quickly signed Suzanne and within months she booked 3 or 4 commercials in a row!! They actually called her the booking machine!
Due to mega residuals.... Suzanne left us in the dust! She hightailed it out of restaurant hell, and began a wonderful creative and successful career.
In addition to "kates" i also assist an event coordinator. I was hired to assist a wedding shower at Felicity Huffman's house. Upon my arrival i hear a huge LISA!!!!!!!
As it turns out it was Suzanne's wedding shower!!!!! She greeted me with such warmth!! And she looked so beautiful and happy and deeply in love!!!
Once again Suzannes Great "kates" friends were together again laughing and celebrating her Joy and upcoming wedding~
through the years i have run into Suzanne who has always greeted me with such love and warmth.
Suzanne was a ray of sunshine.
Tonight i had to go to work at Kates. Somehow the restaurant seamed a little less bright.~
my thoughts and prayers go out to Suzanne's family, and friends during this sad and deeply profound time.~
Rip funny lovely lady with the sparkling eyes, you will be deeply missed.~
Jay
Jul 30, 2013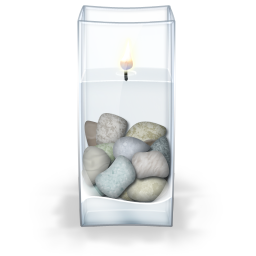 Suzanne was a deeply, genuinely hilarious and talented woman. Though tonight I'm certainly not laughing, it will be her wit that I will remember.
Donna Pinto
Jul 29, 2013
I remember when Suzanne visited her sister Gabrielle here in New Jersey - bringing with her 9 month old irresistible Harper Joy. We were all crouched on the landing at the top of the stairs - 6 adults kneeling in various positions we hadn't been in since junior high, admiring the perfection of that baby. Suddenly, Harper took a step off the top stair...and fell right into my husband's arms. I could tell Suzanne was a little rattled, we all were, but she quickly collected herself, laughed it off and then carried on as if nothing had happened, leaving Harper with my husband for a few moments until Harper herself reached out to Suzanne. I admired her in that moment - and have ever since for many, many, reasons. A wonderful Aunt to Steven and Melissa, she would be the first to "like" my silly #TBT pictures of them on Instagram, and often commented on pictures I posted of them on Facebook. As Melissa's special confidant, Suzanne offered her own brand of pitch perfect wisdom when Gab and I were not quite on the right side of mom-cool to be of any use. And just last summer, she and Peter proudly "coached" Harper Joy down the aisle at Steven's wedding - she was the world's most adorable flower girl, and two prouder parents than Suzanne and Peter I have yet to see. I will be eternally grateful for knowing Aunt Suzanne and for her glowing presence in all of our lives - in ways big and small. You'll be missed, Suzanne. xo
Bob Merrick
Jul 29, 2013
Suzanne was one of the first people I met after moving to Los Angeles 17 years ago. I became her biggest fan as I made it to every stand up show she and Antoinette performed. It wasn't easy back then to stay in touch because there were no cell phones, no texts, even email was brand new. I would actually get postcards in the mail alerting me to her next performance. No matter how many times she channeled Barbara Stanwyck or she joked a homeless man offered her a sandwich because she was so skinny, I laughed the hardest and the loudest. She recently co-hosted my radio show and through divine serendipity we recounted those days and her all of the joy she brought me. I was looking forward to the next chapter of laughs. Life in Los Angeles will be forever changed, but I would like to believe she is up there making Barbara Stanwyck laugh and is eating all of the sandwiches she wants.
April Webster
Jul 29, 2013
Suzanne played a coroner on the last season of Criminal Minds. It was so great to see her. She had the character eating a lollipop while giving her findings! I thought, brilliant, as usual. She was always able to make something just a little more special, by her work and her presence.
Rabbi Arthur Rosenberg
Jul 29, 2013
I had the honor of marrying Suzanne and Peter and then giving Harper her Hebrew name. I am still in shock that this bright star of humanity is gone from this life. My heart goes to you Peter and to Harper and to all those who have been blessed to have known Krullicious!
Laura Adler
Jul 29, 2013
We met 27 years ago on the set of some long forgotten TV show, so bad it isn't even on your IMDB page. But I will be forever grateful to that show for bringing you into my life. We hit it off immediately - fellow cancers, fellow ex-New Yorkers, we couldn't stop gabbing all day long. That day turned into a cherished enduring friendship - commiserating about our horrible relationships and rejoicing when we found the love of our lives. And everything in between. It is so hard to comprehend that you are gone as you were always the brightest light in any room you walked in to. Love you so much sweet Suzanne.
Deanna
Jul 29, 2013
I met Suzanne briefly in a children's class with Harper, and she was so kind, so radiant and an all-around lovely woman. She will be missed....
Kathleen Dennehy
Jul 29, 2013
Suzanne- I'm not sure exactly when we met or how, either through Steven Rosenbaum or Andrew Shaiffer, but the love affair began immediately.

I don't think I ever met a woman who loved her friends, new and old, so purely and honestly and completely. When you called me your friend, I felt so lucky to be part of your team. You introduced me to your posse of incredible dames and Mr. Berman as well. It was non stop laughter and brilliant stories.

We were single chicks in the same hood, Weho and would hang out and make each other laugh about the awful men we were dating.

We'd watch Laker games and go out for drinks and you'd always prop me up when I was feeling bad about myself. You were so kind to my crazy old deaf cat, and did the most priceless impersonation of him I'd ever seen.

I could go on and on about your sweet brilliance, your deep loyalty to those lucky enough to be loved by you, but when you blew me and Andrew away was how supportive you were when we were going through adoption hell.

You and Peter helped us immeasurably with what to expect and how to navigate the choppy seas- and seeing you happy beyond all imagining with your fantastic husband and gorgeous daughter helps fill my broken heart.

You are one of those people who makes other people want to be better people. We are all lucky to know you. That's why this hurts so much.
Doris Ryan
Jul 29, 2013
Dear Suzanne,
When we first met, you told me that we felt like family and I agree. You were an incredible mom who wanted the best for Harper joy. You will be missed
Lisa Santangelo-Margulis
Jul 29, 2013
My memory of Suzanne goes back to South Shore High School in Brooklyn about 32 years ago! We were in "Sophmen SING" together, she in the roll of a Japanese girl. It was just us backstage (I was involved in the sets) and she was a bit nervous and I assured her that she would be "totally fine out there"...which of course she was! Although we lost touch when Suzanne left SSHS and didn't reconnect thanks to the creation of Facebook, until many, many years later. Every time I'd hear The Vapors tune, "I Think I'm Turning Japanese" I ALWAYS think of Suzanne and that moment during SING back in the early 80's. It was nice to reconnect with Suzanne on Facebook and reading all her posts about her beautiful daughter Harper who is a little younger than my only child Nick. It was a thrill to see her on the Disney shows I'd watch with him. I truly enjoyed the proud posts of Harper's artwork--who shows true natural talent. When Suzanne recently posted about Harper's face painting stand...it was a touching post and I wished I lived nearby so I could have had my face painted by the talented Harper! Still shocked by this devasting news. My thoughts are with Suzanne's entire family and many friends; may the many, happy and fun memories they shared together help them through this difficult time and provide comfort in the years to come. Love and hugs to all who were touched by Suzanne.
Lisa Rosas
Jul 29, 2013
I met Suzanne recently as my daughter Genevieve and Harper are beginning kindergarden together. Suzanne has been an inspirational leader getting all the parents and kids together before the school begins, sending reminders and connecting our community. I am working on a book project and asked all to be a part of it at the school: Suzanne came with an open heart and mind with much enthusiasm. In the time I have known her she was a woman of soul, generosity, thoughtfulness, love and kindness. Sending her family love and healing.
Apollo Oliva
Jul 29, 2013
Suzanne was one of the funniest women I ever met. Witty, cool, and an amazingly talented actress. When Glenn Close was performing SUNSET BLVD in century city she came into the restaurant we worked at, Suzanne, myself, and a waiter Bill stood by the expediter station as she left and we all just hung our mouths open all gaga. After Glenn left Suzanne kept making fun of us all being so dumbfounded by her presence the whole night. We were laughing all the way to closing. She was just amazing. And that is what I'll remember.
Raquel, Michael & Camila Kelemen
Jul 28, 2013
Not so long ago, I sat on your living room floor; listening to you and Peter talk about the Joy's of parenthood-- You always reminded me that sweetest things were to come. Once she came; you my dear heart, were the happiest person for me... Rest easy dearheart; you will forever be thought of....

Patrick Fletcher
Jul 28, 2013
What a truly amazing spirit ... Suzanne's energy and wit could brighten even the cloudiest day. XO
Kary Martin-Lewis
Jul 28, 2013
I am so very sorry for your loss. I knew Suzanne from high school and I always will remember her as a sweet, kind, and incredibly funny girl who could make you laugh in seconds. Prayers to her family during this time of sorrow..
Rachel Powell
Jul 28, 2013
My lovely, beautiful, precious, peerless "wifey" my heart is full of gratitude for you and completely broken. I will take care of my Peter. As I know angel you will sweetly care for him and Harper with even more all-compassing love - forever and ever.
Loretta Fox
Jul 28, 2013
My darling Suzanne. Meeting you more than 17 years ago was one of the great gifts I have received in this life. You make me laugh more than any thing on this planet. Your strength, fortitude and lust for life have inspired me again and again. This world can not be the same without you my angel. You done real, real good. I love you and your family to my core. Rest easy dear, dear friend.
Adam Ritz
Jul 28, 2013
Back in the 90s, when life was good, and we were young and strong and beautiful...ish, I used to go to Kate Mantillinis with my girlfriend Leanne after work. We became friendly with the some of the staff, specifically the completely crazy Andrew Shaifer and the very sweet Suzanne Krull.
A year or so later, after Leanne and I split, I dated Suzanne for several months.
She was a total doll. Kind, Funny as hell, and as sweet and human as anyone I've ever known.

I cant' tie this post up in to some tidy, sentimental moment. it just sucks. She had gotten married a few years ago and had one of the cutest children you've ever seen, a little girl named Harper Joy.
Her Husband, Peter Spruyt, well....can you imagine?
How Effed up is this? No one to blame, nothing to be done about it, no pithy sociological comments to be made, just, for me, shock and sadness.



RIP, Kid. Thanks for everything.
Sally Brooks
Jul 28, 2013
We just saw each other. Harper was doing face painting on me. You couldn't stop thanking me but I got just as much, if not more, from doing it. The joy in your face when you saw your sweet daughter on the front porch setting up and conducting her business was so beautiful and will live forever in my mind. So, thank YOU. Suzanne. xoxo
Photos & Videos of Suzanne
Videos
Loading...
Photos
Loading...
Healing Registry
Services & Events
No Visitation Info
Service

Tuesday, Jul 30, 2013

10:00 AM

Mount Sinai Hollywood Hills
5950 Forest Lawn Drive
Los Angeles, California 90068


Tanach Chapel


Map & Driving Directions
Subscribe to updates
To receive email notifications when a new memory or photo is added to Suzanne's online obituary, please enter your information below.
Suzanne's Monument
Loading...
Services & Events
No Visitation Info
Service
Mount Sinai Hollywood Hills
July 30, 2013, 10:00 AM
+