Lydia Pierce
April 12, 2013
Lydia's Obituary
Obituary will be available soon.
Add or view memories
Memories of Lydia
Christine Gordon
Jun 17, 2013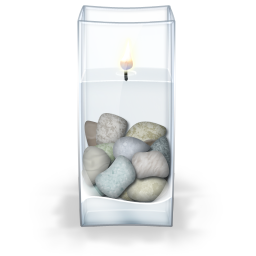 Precious photos, Justin. Your mother was such a lovely woman. Thank you for sharing her with all of us. We're blessed with memories of her lilting voice singing "Little Boys, Little Boys" with joyful enthusiasm, her inspiring poetic nature, her gentleness and beauty. She will be greatly missed, but not forgotten.

I remember your father carried a photograph of your mom (his sweetheart) in his wallet and would tell the tale of how they met and how that one treasured photo got him through it all. You and yours are an extension of that love story.

Sending loving thoughts your way.

Always ~ Christine & Family




Andrea Maldonado
Apr 15, 2013

Lydia was such a cheerful, thoughtful lady. She always thought of everyone else, especially children. You couldn't help, but smile when you were graced in her presence. She couldn't have possibly loved her husband, sons, and grandchildren more than she did. I will always remember Lydia for her beautiful poetry, kind words, positive attitude, love for life, love for her family, and delicious cookies. Love, Andi

Justin
Apr 10, 2013
From Heidi Allison:

Both Barney and I were so privileged to have known Lydia, a true angel among us. Who bore so much, and yet, never treated anyone without the utmost respect and kindness. She graced everyone with her sweet smile. She touched my heart (and soul) with her generous and loving spirit: I could never leave Lydia's home without hugs, a kiss," I love you", and--" take these home..(bags of cookies; Mom loved them !!) I always felt in the presence of a true lady, a woman with a quiet, yet noble dignity-- rarely found in this world.


Justin Pierce
Apr 10, 2013
PIERCE, Lydia

January 14, 1922 - April 7, 2013

Beloved mother and grandmother, passed away in Los Angeles.

She is survived by sons Justin (daughter-in-law Pamella) and Curtis (daughter in-law Marsha); grandchildren Brett and Sheridan.

The family shares a Facebook post by grandson Brett Pierce:

Grandma Lydia, you were the strongest woman I've ever known. As a Holocaust survivor, it always astounded me how you could keep such a positive outlook on life and have a constant smile on your face. As sad as I am that you have left us, I am happy for you. I know how much you have missed being away from Grandpa Stanley all these years, and now you can finally be reunited with him. I love you Grandma, and I'm going to miss you.

Services will be held at Mount Sinai Memorial Park, Hollywood Hills at 11:00 am on Friday, April 12.

Photos & Videos of Lydia
Videos
Loading...
Photos
Loading...
Healing Registry
Services & Events
No Visitation Info
Service

Friday, Apr 12, 2013

11:00 AM

Mount Sinai Hollywood Hills
5950 Forest Lawn Drive
Los Angeles, California 90068


Mount Sinai Chapel


Map & Driving Directions
Subscribe to updates
To receive email notifications when a new memory or photo is added to Lydia's online obituary, please enter your information below.
Lydia's Monument
Loading...
Services & Events
No Visitation Info
Service
Mount Sinai Hollywood Hills
April 12, 2013, 11:00 AM
+