Bruce Ogintz
March 3, 2013
Bruce's Obituary
Bruce Mark Ogintz, passed away on February 24, 2013 at Cedars Sinai Hospital in Los Angeles, California . Bruce was born in New York City in 1953. Bruce had a great appreciation for education. Bruce attended Brooklyn City College in New York where he received his undergraduate degree and a master's degree in taxation. His passion for learning then brought him to California where he graduated from The Marshall School of Business at USC. Thereafter, Bruce earned a JD from Loyola Law School. Thereafter, he began a successful career as an attorney, tax professional and businessman. During his career Bruce served on the Banking Committee at Arthur Anderson, worked in the tax department at Grobstein Horwath, and operated his own law firm, specializing in business law, real estate and taxation.

However much more than just a tax "nerd" and/or legal "scholar" Bruce was known for his love of sports, (such as horse racing and backgammon --which Bruce joked was a "sport") quit wit, wide smile, and his unselfish interest in helping others. Bruce had an innate ability to solve complex problems. Ironically, many of these "solutions" came during or after a pizza in Beverly Hills--Bruce's favorite food and seemingly source of "inspiration."

For the last 7 years Bruce served as the Chief Financial Officer of Superbalife International, LLC, a natural products company. As CFO, Bruce was instrumental in expanding the company's domestic distribution channels and oversaw the product line's implementation into Wal-Mart, CVS, Rite Aide, and GNC. In addition, Bruce was instrumental in orchestrating Superbalife's recent expansion into foreign markets.

Bruce is survived by his sister Elinor Greenfield of Arizona, as well as scores of friends, from both Superbalife and his social circles. He will be greatly missed by all who knew him.

A private memorial service, limited to his family and closest friends was held on Sunday March 3, 2013 at Mount Sinai Memorial Parks and Mortuaries, 5950 Forest Lawn Drive, Los Angeles 90068.

Please share condolences at www.mountsinaiparks.org


Add or view memories
Memories of Bruce
Lisa
Mar 23, 2013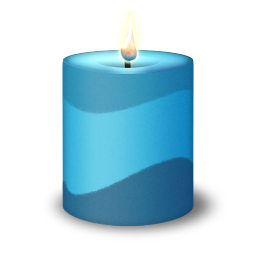 Bruce Ogintz was one of the most intelligent people I have ever met. Bruce was quick-witted, a brilliant legal strategist, and was kind and giving to all of his friends. Throughout his life he was a confidant to his many friends, and generously helped to guide them with his humor and wit. He made his friends think - and it was Bruce's the ability to think through situations that made him such a brilliant strategist. Bruce was a "numbers guy" - he knew everyone's socials security number and telephone number - and never had to ask that the number be repeated. Bruce will be missed. In his last years, Bruce was surrounded by the friends who loved and cared for him. If he could, I know he would thank each person who was there for him in their own unique and individual way.


cory
Mar 12, 2013
Bruce Ogintz, one of the most intelligent people I have met. I am honored for the privilege to have known him.
Michael R. Moret, M.D.
Mar 9, 2013

Bruce was a brilliant, lovable, generous and funny man. He will be missed and remembered.
Lewis
Mar 7, 2013
Bruce Mark Ogintz, passed away on February 24, 2013 at Cedars Sinai Hospital in Los Angeles, California . Bruce was born in New York City in 1953. Bruce had a great appreciation for education. Bruce attended Brooklyn City College in New York where he received his undergraduate degree and a master's degree in taxation. His passion for learning then brought him to California where he graduated from The Marshall School of Business at USC. Thereafter, Bruce earned a JD from Loyola Law School. Thereafter, he began a successful career as an attorney, tax professional and businessman. During his career Bruce served on the Banking Committee at Arthur Anderson, worked in the tax department at Grobstein Horwath, and operated his own law firm, specializing in business law, real estate and taxation.

However much more than just a tax "nerd" and/or legal "scholar" Bruce was known for his love of sports, (such as horse racing and backgammon --which Bruce joked was a "sport") quit wit, wide smile, and his unselfish interest in helping others. Bruce had an innate ability to solve complex problems. Ironically, many of these "solutions" came during or after a pizza in Beverly Hills--Bruce's favorite food and seemingly source of "inspiration."

For the last 7 years Bruce served as the Chief Financial Officer of Superbalife International, LLC, a natural products company. As CFO, Bruce was instrumental in expanding the company's domestic distribution channels and oversaw the product line's implementation into Wal-Mart, CVS, Rite Aide, and GNC. In addition, Bruce was instrumental in orchestrating Superbalife's recent expansion into foreign markets.
Bruce is survived by his sister Elinor Greenberg of Arizona, as well as scores of friends, from both Superbalife and his social circles. He will be greatly missed by all who knew him.

A private memorial service, limited to his family and closest friends was held on Sunday March 3, 2013 at Mount Sinai Memorial Parks and Mortuaries, 5950 Forest Lawn Drive, Los Angeles 90068.

Please share condolences at www.mountsinaiparks.org

Photos & Videos of Bruce
Videos
Loading...
Photos
Loading...
Healing Registry
Services & Events
No Visitation Info
Service

Sunday, Mar 3, 2013

3:00 PM

Mount Sinai Hollywood Hills
5950 Forest Lawn Drive
Los Angeles, California 90068


M/S Chapel


Map & Driving Directions
Subscribe to updates
To receive email notifications when a new memory or photo is added to Bruce's online obituary, please enter your information below.
Bruce's Monument
Loading...
Services & Events
No Visitation Info
Service
Mount Sinai Hollywood Hills
March 3, 2013, 3:00 PM
+